Data provides a framework for complex problem-solving within the world of business. This is particularly true for large-scale operations; however, small and medium-sized enterprises are relying heavily on the use of data discovery and data analysis tools these days as well. Indeed, data science and analysis products that stem from these approaches are tempering all means of business in the modern world.
Data discovery is the first step in the process of finding problem areas in your business intelligence processes and drawing out insights from the found information in order to make comprehensive changes that will benefit the business and bottom line in a positive way. Discovery data and the analytics that come along with this process are therefore crucial for making strong headway in the world of business, whether you are part of the vast network of insurance industries, financial services, or corporate sales in a nuanced sub-discipline.
Discovery Data and Problem Solving
One of the most important components of the discovery data process is in finding and eliminating problem areas in the spaces where your forward facing operations come into contact with customers and prospective clients. Your sales reps and marketing team should be constantly on alert for any elements that may turn customers away or create unexpected customer churn. Yet subtle product issues, promotional failures, price leakages, and competitive market share loss to your competitors are always going to play a role in the successes and failures of your company.
With the implementation of data analytics and a robust facility for discovery data processing, mitigating these and other risks to the sales pipeline that your sales reps and business itself rely on for continued support doesn't have to feel like an uphill battle at all times. Utilizing the unstructured data that can be leveraged for all manner of analytical opportunities is a great way to understand the needs of your customers while identifying and solving problems on the fly as they appear in real time. Data sources come in all shapes and sizes, so ensuring that your firm is always evaluating its position in the marketplace while proactively seeking out and eliminating sticking points is the best way to leverage the data discovery process in your favor.
Market Insights and the Pace of Business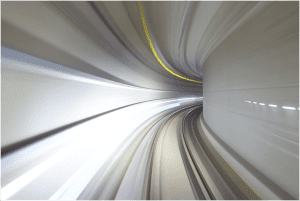 As well as its use as a problem solving tool, the market insights that can be built from the data discovery process are critical in keeping up with the rapid pace of business itself. Your clients are constantly on the move in search of new products, services, and brands that can make life, work, and everything else more streamlined. Business exists to smooth out the edges that we encounter in daily life, and as a brand that services a specialized need for your clients, maintaining pace with the ever changing business landscape is essential.
With the help of a varied stable of data sources, building insights in a short time frame is a cost-effective and relatively simple means of understanding the market in order to position yourself in the best place for continued customer support for your product and brand. The dual nature of data insights and data science in the world of business means that these processes are essential for finding and eliminating problems, but also that they are necessary for building and maintaining a structured plan of attack for future success.
With a strong commitment to data analysis and strategy development, growing along with the marketplace is a given rather than a dream. Utilize data science in your business development meetings and you'll never look back. The future of business intelligence is here; leverage it in your board room today.