World best trending streaming apps for movies and cartoons in 2022
in this article best trending streaming apps for movies and cartoons in 2022. this app has never been easier thanks to streaming Apps. Such apps give you access to thousands of shows and movies, offer you various streaming features, and provide the highest video quality and a great user experience to make streaming worth your while.
Out of hundreds of available apps and streaming sites like a cartoon, popcornflix, etc one finds it hard to just pick one and go with it. You need an app that has been tested by a huge number of users and the majority likes them and seem to recommend it often, and that is what this article is about.
If you don't know which app is good for you, read our following list of streaming apps and their features to make a more informed decision.
This great streaming app gives you access to a huge number of films and offers the latest content in a separate section. With each movie, you get to read its synopsis, critic ratings, genre, and release date.
Vudu has a very efficient UI that contributes to a pleasant user experience. The site hosts cartoons, movies, and anime in a video resolution that is both clear and consistent. It also permits you to alter the resolution depending upon your internet speed.
This paid streaming app is heaven for movie and cartoon show enthusiasts. Netflix hosts a huge number of both local and foreign movies, Web series, Documentaries, Anime, and live-action content.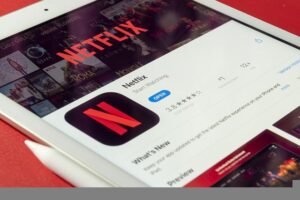 You can read the description of each film and if you are watching a series, it's every episode. Netflix allows you to change the audio, or subtitles of every show. You can add shows to your favorite, see your history, and get recommendations based on your previous streams.
Crackle has a reputation for hosting high-quality content and a huge film library. The app is supported by most smart TVs, PCs, Android, and iOS devices. You can view old classic shows here as well as the latest movies and sitcoms in a very high video resolution.
Its search bar comes with filter search and auto-completion features. You can add or remove subtitles of any show you want, to get the best out of your streaming experience.
This relatively new paid app is being used by millions of users and they seem to love its services. Apart from watching new and the old all-time classic Disney shows, you can also watch the latest Marvel Web series like Loki, Wanda-Vision, and other movies as well.
The app hosts content for people of all ages and interests. Its movie collection is literally huge and a number of streaming services like interactive UI, add-to favorite option, movie ratings, and the video resolution control button makes it worth your while.
This great streaming app gives you access to countless shows and high-quality movies for free. Popcornflix has a movie library that is both big and diverse.
You can find here movies and shows from each genre such as action, sci-fi, romance-com, thrillers, horror, drama, etc. Each genre has hundreds of options available for you and new ones are being added with each passing day or month.
This streaming site is associated with Amazon's online app and getting its video subscription makes you eligible for various promotions, and discounts on making Amazon purchases.
When you talk about the streaming features of the site, it includes quick search options, trending movies and shows, a community chat forum, genres, and sub-genres features, favorites, history, and many more.
Final Words
These are all the best and most trending streaming apps this year and you should definitely give these a try. You can install any one or more of these apps and we are sure you will like the results very much. To update about these websites, apps, movies, and cartoons you regular visit our website
Whenever choosing a streaming app for films or shows, always remember to check out their ratings and user reviews and we have used this same approach to gather these useful and fun apps for you.
We hope that this information helps you to find the best streaming app in terms of content quality and variety, as soon as possible. Stay with us for more information.